About Us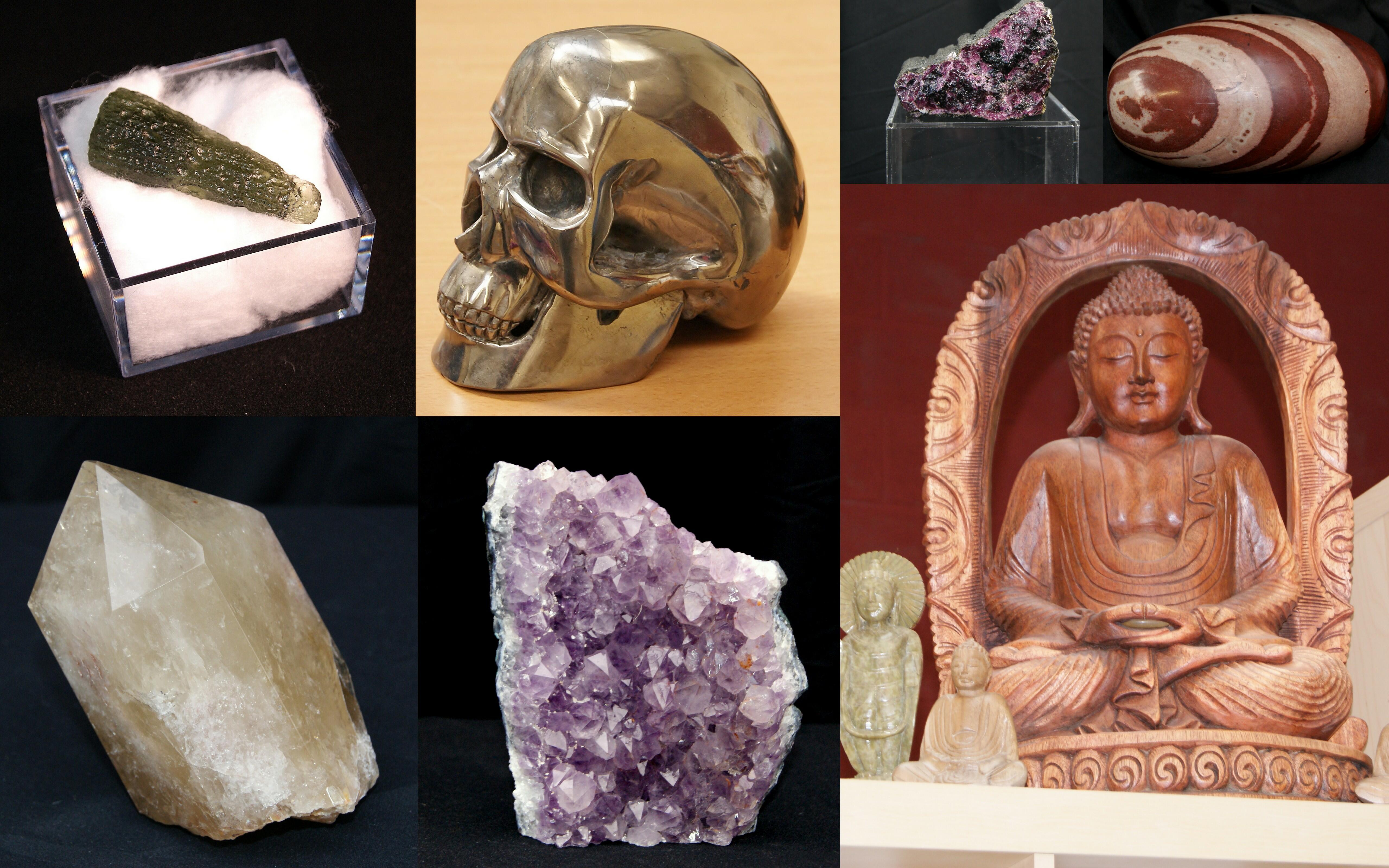 Welcome to Gifts and Guidance Online Crystal Shop - the only name you need for high quality quartz crystals, chakra stones, sage smudge sticks, healing crystals, genuine rare Moldavite, Herkimer Diamonds, crystal wands and points, angel carvings, singing bowls and dowsing rods, and much more besides.
Gifts and Guidance have a simple goal - to provide an extensive and affordable collection of crystals for healing, geodes, incense, sage and unique gifts to customers around the world.
Founded by husband and wife team Nikki and Ewan; Gifts and Guidance came about as a result of their passion for crystals in all forms. As best friends, soul mates and business partners, they've developed an expanding customer base that includes Reiki healers, crystal therapists, new age shops, designers, schools and individuals looking for high quality healing crystals at exceptional prices.
Nikki and Ewan have spent many years heavily researching the field of crystals for healing and carefully source the best healing crystals they can find, offering them here at some of the lowest prices online. It's their commitment to quality, cost and customer service that makes Gifts and Guidance stand head and shoulders above the competition, and fellow crystal enthusiasts come to them for help and advice on all aspects of crystal healing.
Nikki is an ACHO registered Crystal Therapist and Author of Crystal Therapy Cards oracle deck. Nikki and Ewan are both Reiki Masters, Psychic Mediums and energy workers.
By offering such a wide selection of quartz and healing crystals, gifts and unique home décor items; Gifts and Guidance cater to all tastes and budgets. Ordering can be made online, via phone, email or by appointment at Gifts and Guidance Chester location (near Greyhound Park Retail and Chester Football Stadium) .
Your healing crystals and gifts will be delivered by Royal Mail or a trusted courier service depending on the products ordered, shipped quickly and packed safely for complete peace of mind.
For bespoke requirements contact Nikki today to discuss your needs - Gifts and Guidance has long-term relationships with many therapists, spiritual teachers, designers and more, and are happy to offer discounts for quantity orders.
FREE shipping for retail customers on orders over £50 to UK mainland addresses.
All healing crystals sent out benefit from the passion felt for Gifts and Guidance by both partners, and you're assured that all items sent receive the best positive intentions as they leave.
Contact Gifts and Guidance today on 01244 881440 or email: giftsandguidance@btinternet.com
Much Health and happiness x
Gifts and Guidance online crystal and gifts shop specialise in Healing Crystals, Genuine rare Moldavite, Herkimer Diamonds, Chakra Crystals, Crystal Wands and Points, Angels, Sage Smudge Sticks, Singing Bowls and many more gift ideas at fantastic prices to thousands of customers across the world.